Topical Seminars at the National Teach-In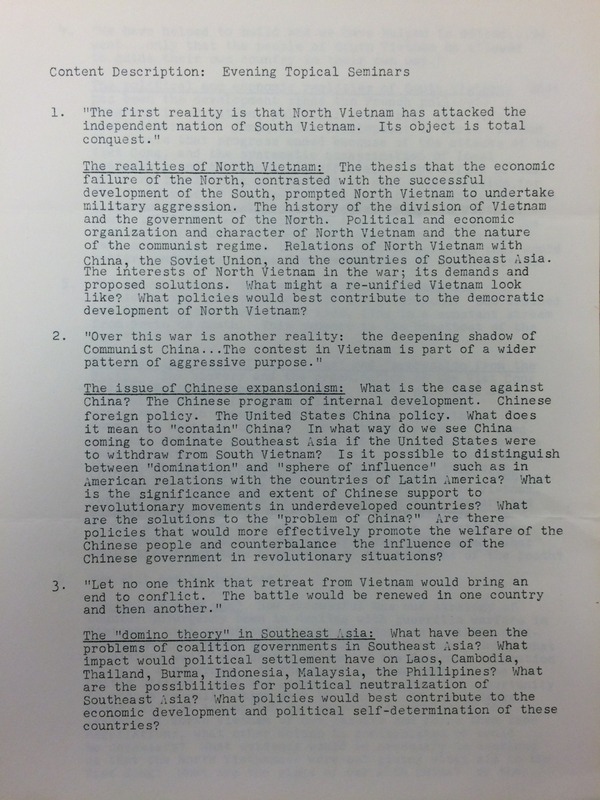 Dublin Core
Title
Topical Seminars at the National Teach-In
Description
This three-page description of the topics for each break-out session reveals the major issues of contention between supporters of the Vietnam War and their academic critics, .
Source
IUC, "Content Description: Evening Topical Seminars," Box 1, Folder National Teach-In Program, Richard D. Mann Papers, Bentley Historical Library, University of Michigan.
Document Viewer
Collection
Citation
"Topical Seminars at the National Teach-In," Resistance and Revolution: The Anti-Vietnam War Movement at the University of Michigan, 1965-1972, accessed June 7, 2023, http://michiganintheworld.history.lsa.umich.edu/antivietnamwar/items/show/112.