McGeorge Bundy Letter to Richard Mann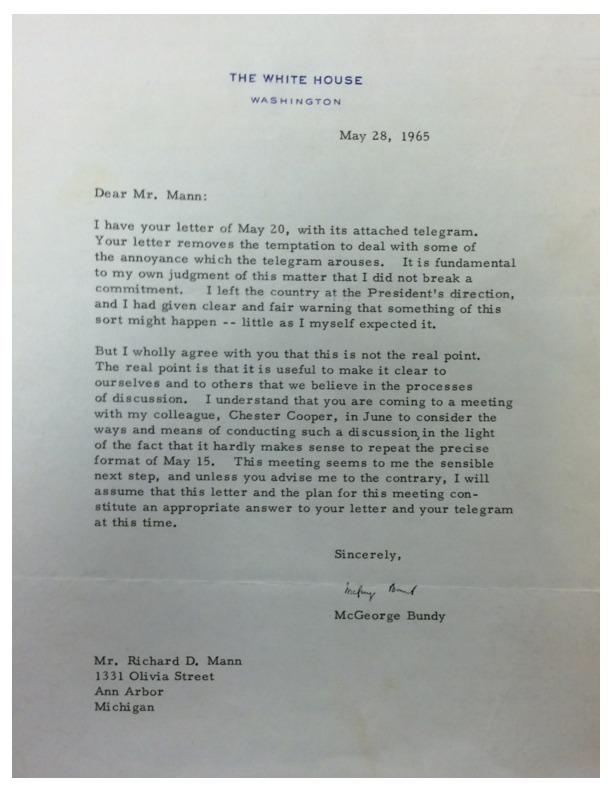 Dublin Core
Title
McGeorge Bundy Letter to Richard Mann
Description
McGeorge Bundy responded to Richard Mann, who soon visited the White House to arrange the televised debate between Bundy and Hans Morgenthau.
Source
McGeorge Bundy to Richard Mann, May 28, 1965, Folder Correspondence with M Bundy, Box 1, Richard D. Mann Papers, Bentley Historical Library, University of Michigan.
Document Viewer
Collection
Citation
"McGeorge Bundy Letter to Richard Mann," Resistance and Revolution: The Anti-Vietnam War Movement at the University of Michigan, 1965-1972, accessed June 7, 2023, http://michiganintheworld.history.lsa.umich.edu/antivietnamwar/items/show/116.