Induction Statistics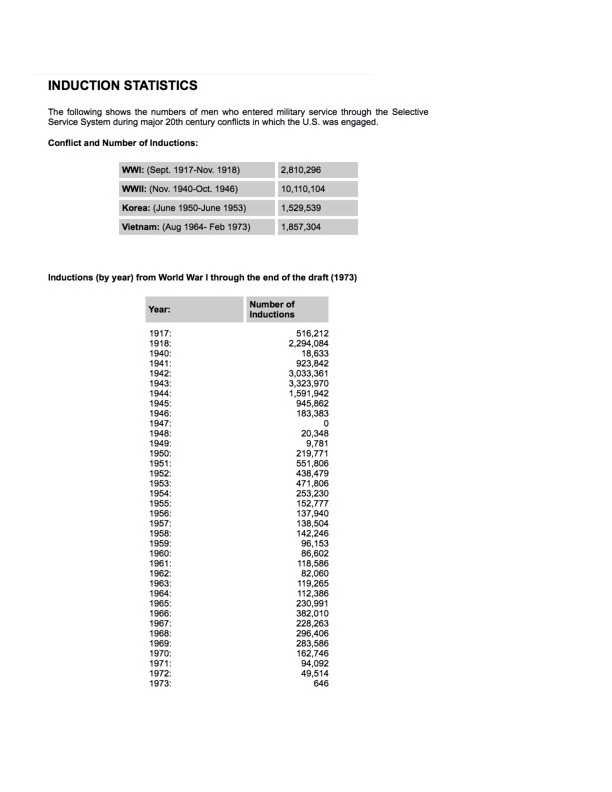 Dublin Core
Title
Induction Statistics
Description
These Selective Service statistics show how many Americans were enlisted throughout the Vietnam War.
Source
Folder International Conference, Box 1, Richard D. Mann Papers, Bentley Historical Library, University of Michigan.
Document Viewer
Collection
Citation
"Induction Statistics," Resistance and Revolution: The Anti-Vietnam War Movement at the University of Michigan, 1965-1972, accessed June 7, 2023, http://michiganintheworld.history.lsa.umich.edu/antivietnamwar/items/show/73.