Faculty-Student Committee Invitation to McGeorge Bundy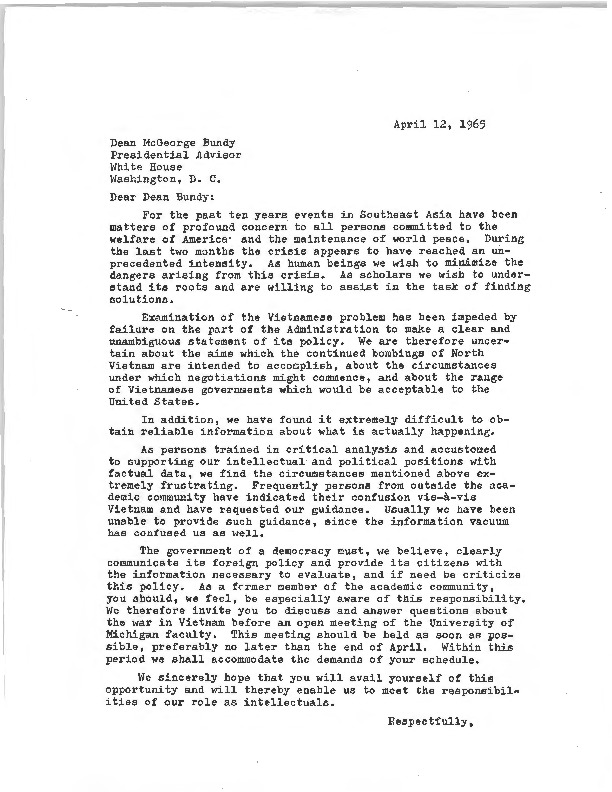 Dublin Core
Title
Faculty-Student Committee Invitation to McGeorge Bundy
Description
The Faculty-Student Committee sent this invitation to speak at UM to National Security Advisor McGeorge Bundy before deciding to invite him to the National Teach-In in Washington instead.
Source
Faculty-Student Committee to McGeorge Bundy, April 12, 1965, Zelda F. Gamson Papers, Bentley Historical Library, University of Michigan.
Document Viewer
Collection
Citation
"Faculty-Student Committee Invitation to McGeorge Bundy," Resistance and Revolution: The Anti-Vietnam War Movement at the University of Michigan, 1965-1972, accessed September 26, 2023, http://michiganintheworld.history.lsa.umich.edu/antivietnamwar/items/show/104.