1968 Dow Chemical response to its production of napalm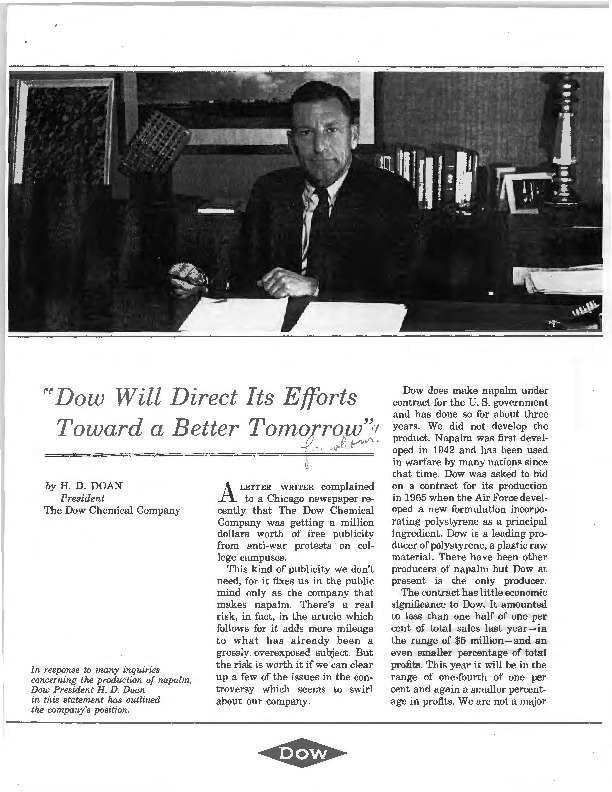 Dublin Core
Title
1968 Dow Chemical response to its production of napalm
Description
The President of Dow states the position of the company on its use of napalm.
Source
"Dow Will Direct Its Efforts Toward a Better Tomorrow", Arnold Kaufman Papers, Bentley Historical Library, University of Michigan.
Document Viewer
Collection
Citation
"1968 Dow Chemical response to its production of napalm," Resistance and Revolution: The Anti-Vietnam War Movement at the University of Michigan, 1965-1972, accessed September 26, 2023, http://michiganintheworld.history.lsa.umich.edu/antivietnamwar/items/show/139.