Statement by ACLU About HUAC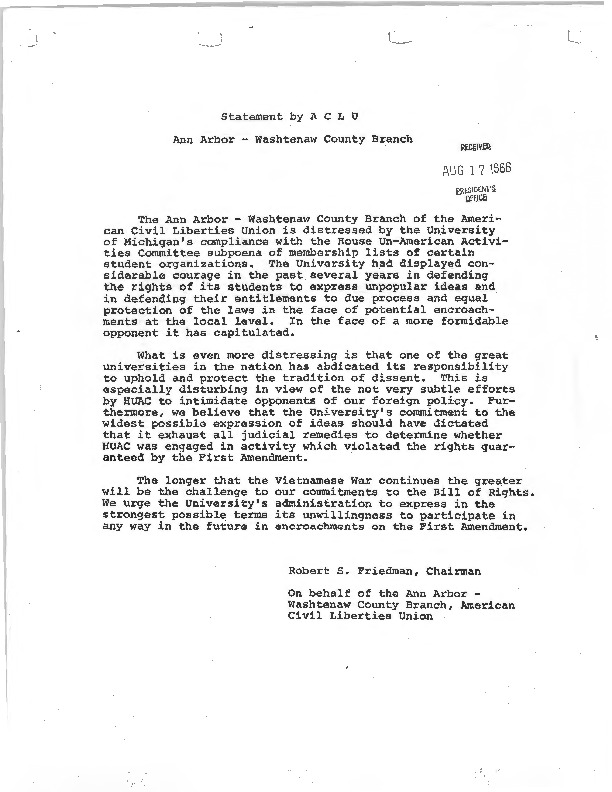 Dublin Core
Title
Statement by ACLU About HUAC
Description
The ACLU released a statement in disagreement with U of M's compliance with HUAC. They believed the civil liberties of U of M students and faculty should have been protected by the University.
Source
Statement by ACLU, Collection Harlan H. Hatcher, Folder 45-12, Box 45, Bentley Historical Library, University of Michigan.

Document Viewer
Citation
"Statement by ACLU About HUAC," Resistance and Revolution: The Anti-Vietnam War Movement at the University of Michigan, 1965-1972, accessed August 20, 2019, http://michiganintheworld.history.lsa.umich.edu/antivietnamwar/items/show/304.