HUAC U of M Flyer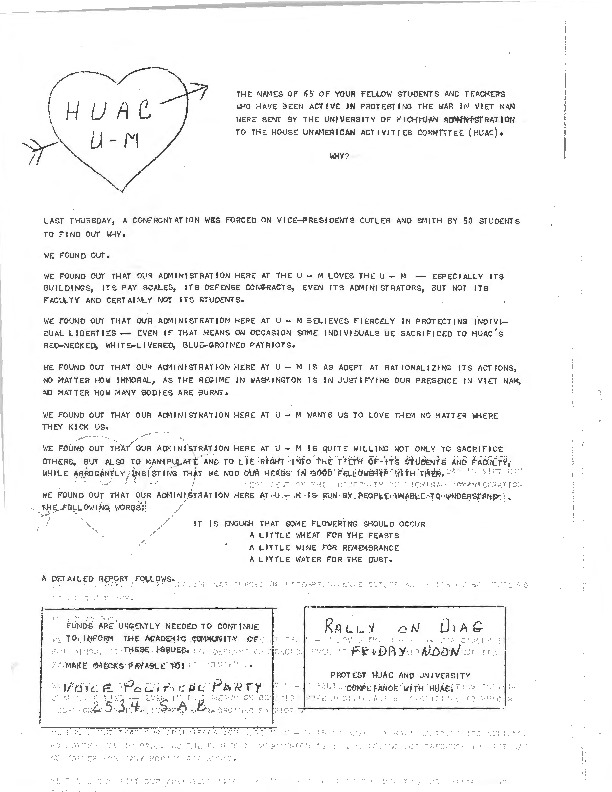 Dublin Core
Description
As a form of resistance, students begin to organize a rally to protest HUAC.
Source
HUAC U-M, Collection Michigan, University Office of Student Affairs, Folder RL Cutler HUAC subpoena 1966-68, Box 7, Bentley Historical Library, University of Michigan.
Document Viewer
Citation
"HUAC U of M Flyer," Resistance and Revolution: The Anti-Vietnam War Movement at the University of Michigan, 1965-1972, accessed August 20, 2019, http://michiganintheworld.history.lsa.umich.edu/antivietnamwar/items/show/306.