A Fierce Display of Student Activism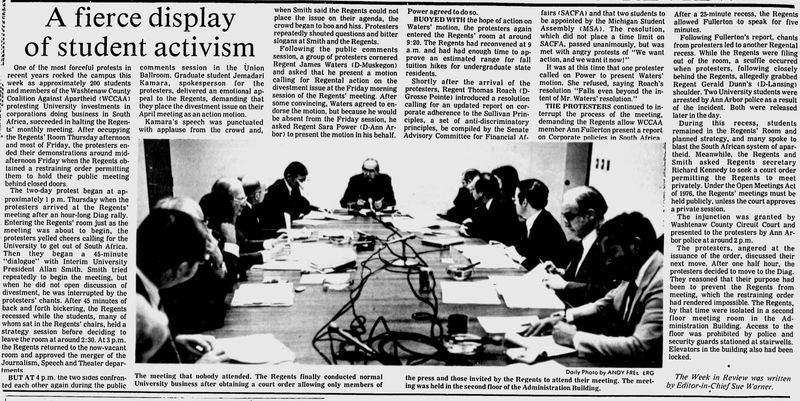 Dublin Core
Title
A Fierce Display of Student Activism
Source
The Michigan Daily, March 18, 1979.
Rights
This article first appeared in a March 18, 1979 issue of The Michigan Daily, and has been republished with the publication's permission.
Citation
"A Fierce Display of Student Activism," Divestment for Humanity: The Anti-Apartheid Movement at the University of Michigan, accessed September 26, 2023, https://michiganintheworld.history.lsa.umich.edu/antiapartheid/items/show/16.