Reagan Responds to Veto Override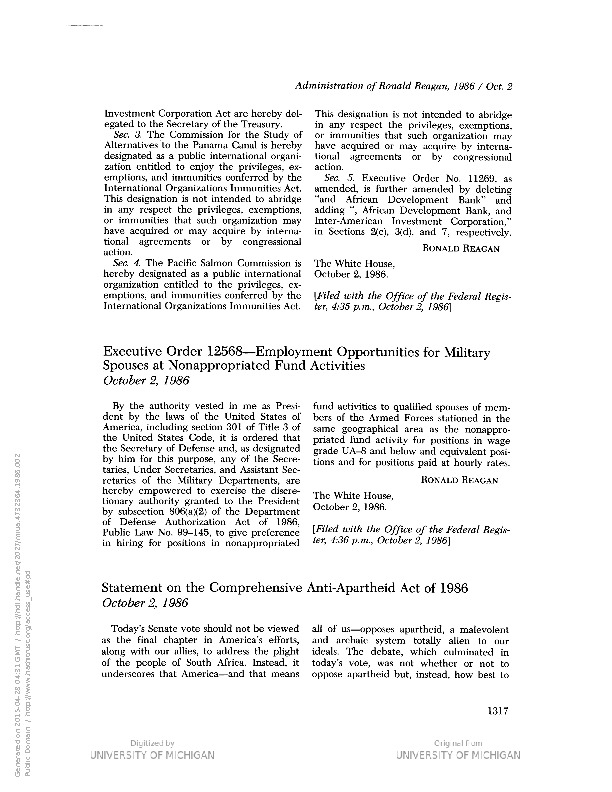 Dublin Core
Title
Reagan Responds to Veto Override
Description
Reagan responds to the congressional override of his veto, passing the Comprehensive Anti-Apartheid Act into law.
Source
Ronald Reagan, "Statement on the Comprehensive Anti-Apartheid Act of 1986," October 2, 1986, Public Papers of the Presidents of the United States, 1986, Book II, p. 1317-18.
Document Viewer
Citation
"Reagan Responds to Veto Override," Divestment for Humanity: The Anti-Apartheid Movement at the University of Michigan, accessed June 14, 2021, https://michiganintheworld.history.lsa.umich.edu/antiapartheid/items/show/235.