Africa Freedom Day Announcement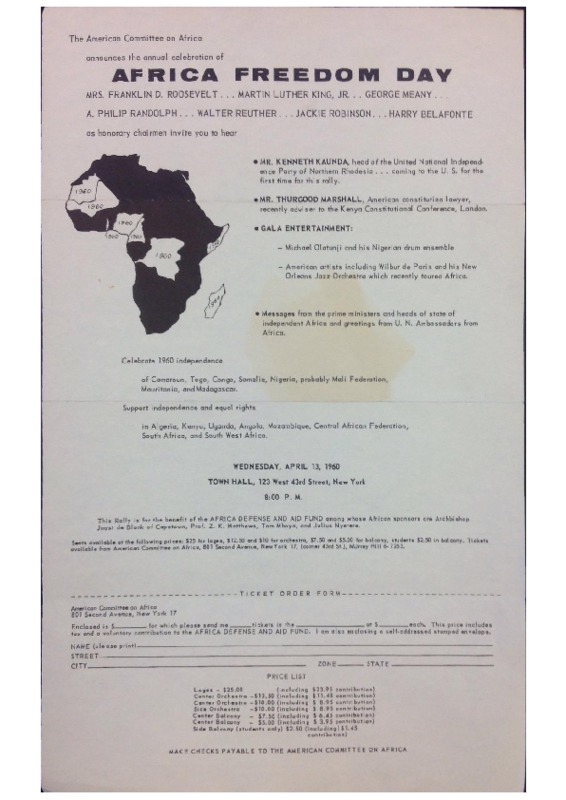 Dublin Core
Title
Africa Freedom Day Announcement
Description
Announcement for Africa Freedom Day on Wednesday, April 12th, 1960, sponsored by the American Committee on Africa and featuring speakers to support African liberation struggles.
Source
"Africa Freedom Day Flyer," American Committee on Africa, No Date (1960), Colonialism and Imperialism-Africa-American Committee on Africa, Subject Vertical File, Joseph A. Labadie Collection, Special Collections Library, University of Michigan.
Date
Before April 13, 1960
Document Viewer
Citation
"Africa Freedom Day Announcement," Divestment for Humanity: The Anti-Apartheid Movement at the University of Michigan, accessed June 7, 2023, https://michiganintheworld.history.lsa.umich.edu/antiapartheid/items/show/335.