Eat The Code Star Wars and Apartheid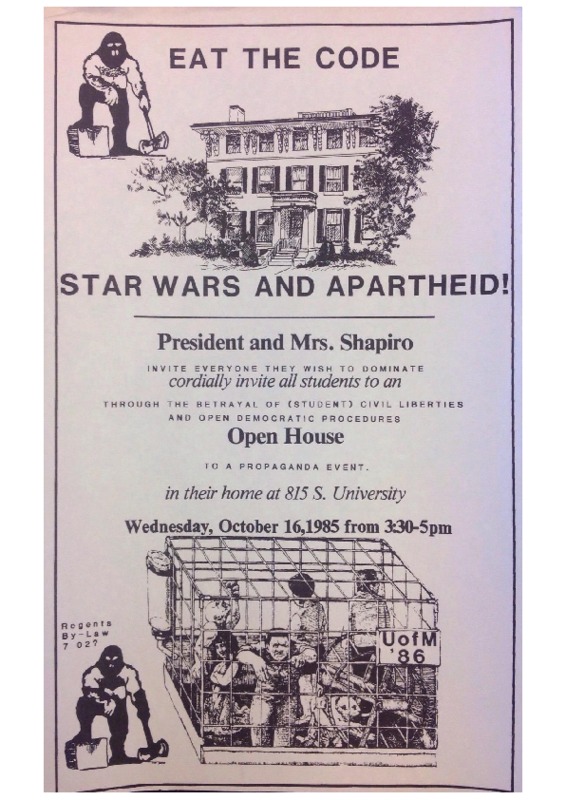 Dublin Core
Title
Eat The Code Star Wars and Apartheid
Description
Satirical flyer commenting on President Shapiro's supposed support for the Strategic Defense Initiative (a.k.a. "Star Wars") and Apartheid policies forwarded by the Reagan administration.
Source
No Author, "Eat the Code, Star Wars and Apartheid!," Satirical flyer, Fall 1985 (Before October 16th), Colonialism and Imperialism-Africa-South Africa-Protest in the US, Subject Vertical File, Joseph A. Labadie Collection, Special Collections Library, University of Michigan.
Document Viewer
Citation
"Eat The Code Star Wars and Apartheid," Divestment for Humanity: The Anti-Apartheid Movement at the University of Michigan, accessed June 14, 2021, https://michiganintheworld.history.lsa.umich.edu/antiapartheid/items/show/340.