Anti-Apartheid Protest South African Embassy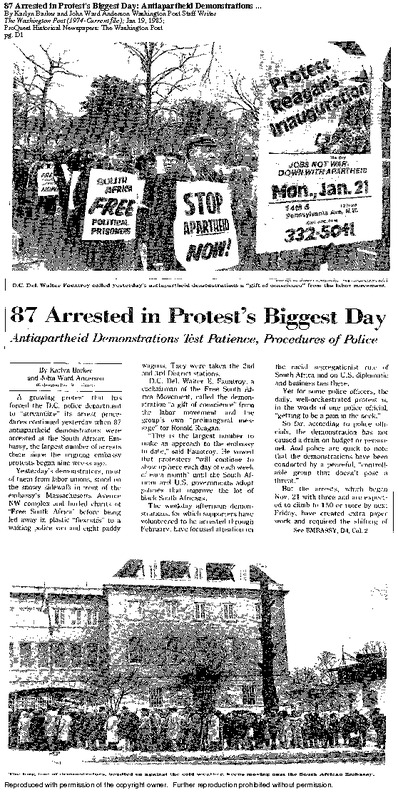 Dublin Core
Title
Anti-Apartheid Protest South African Embassy
Description
Article from January 19, 1985 documenting the ongoing anti-apartheid protests in front of the South African embassy.
Source
Karlyn Barker and John Ward Anderson, "87 Arrested in Protest's Biggest Day," The Washington Post (1974-Current File), January 19, 1985, http://search.proquest.com/docview/138747231?accountid=14667.
Publisher
The New York Times
Contributor
Photos by Harry Naltchayan- Washington Post
Document Viewer
Citation
"Anti-Apartheid Protest South African Embassy," Divestment for Humanity: The Anti-Apartheid Movement at the University of Michigan, accessed December 3, 2022, https://michiganintheworld.history.lsa.umich.edu/antiapartheid/items/show/232.