About
Michigan in the World features exhibitions of research conducted by undergraduate students about the history of the University of Michigan and its relationships beyond its borders. The project was made possible through funding from the University of Michigan History Department and the Eisenberg Institute for Historical Studies, with additional support from Lisa and Timothy J. Sloan. The Ending the Business of Injustice team consists of: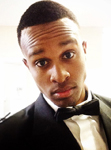 Ira Brandon III
Ira Brandon III is a senior from Waco, Texas studying History with a minor in Music. Ira is a member of the three-time National Championship Michigan Cheerleading Team and a former three year member of the Michigan Marching Band. He chose to work on this project largely due to a continued interest in archival research and attaining knowledge on historical campus events at the University of Michigan. In the future he plans to pursue a career centered around archival research and exploring new possibilities for enhancing the lives of generations to come.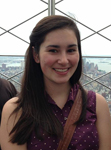 Mary Bridget Lee
Mary Bridget Lee is a senior from Madison, Wisconsin studying History and Biomolecular Science. Mary Bridget has been heavily involved with College Democrats, serving as the Michigan chapter's communication director and the Midwest Regional Director for College Democrats of America. After completing a history thesis on early 20th century Ireland, she wanted to work on a more contemporary topic and has enjoyed being able to interview historical actors. Eventually she hopes to go to medical school and work in public health and health policy.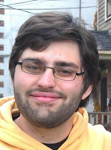 Alec Ramsay-Smith
Alec Ramsay-Smith is a junior from Farmington Hills, Michigan, studying History and Political Science. Alec has spent much of his career at the university as a political activist, working on several political campaigns in Washtenaw County and serving as President of U of M's chapter of the Roosevelt Institute, the only student-run progressive think tank in the country. He joined this project because of his passion for studying grassroots activism and examining how students can effect meaningful political change. Alec hopes to continue on in a career in public service.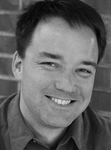 Matthew Lassiter
Matthew Lassiter is Associate Professor of History and Urban and Regional Planning at the University of Michigan. Ending the Business of Injustice was developed by students in Professor Lassiter's History 497 course (January-April 2015) and developed in conjunction with the Michigan in the World project.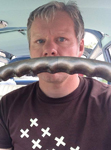 Gregory Parker
Gregory is administrator of the Eisenberg Institute for Historical Studies and serves as the web liaison for Michigan in the World.