FLA University Advisory Council Agenda - Inaugural Meeting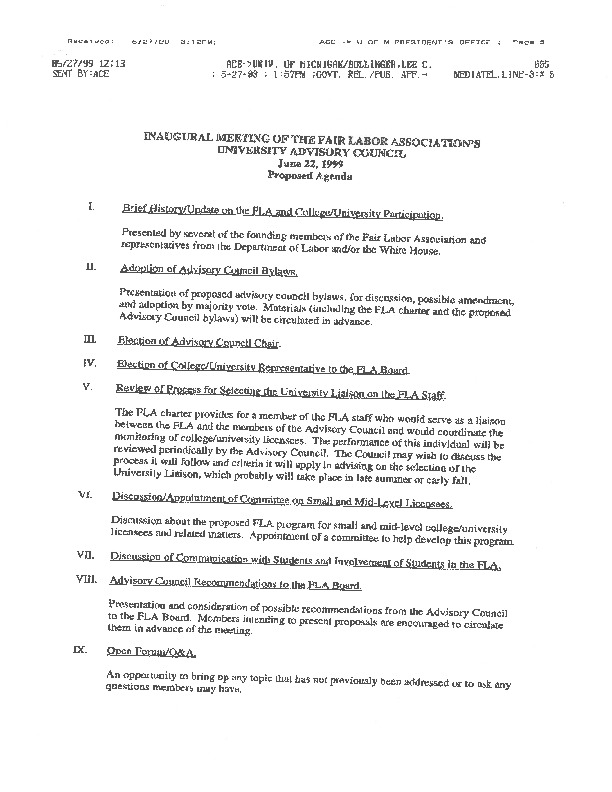 Dublin Core
Title
FLA University Advisory Council Agenda - Inaugural Meeting
Description
The first agenda of the Fair Labor Association's University Advisory Council, in which U of M took part.
Source
FLA University Advisory Council, Agenda for June 22, 1999 meeting, Office of the President, University of Michigan.
Document Viewer
Citation
"FLA University Advisory Council Agenda - Inaugural Meeting," Ending the Business of Injustice: Anti-Sweatshop Activism at the University of Michigan, 1999-2007, accessed June 7, 2023, http://michiganintheworld.history.lsa.umich.edu/antisweatshop/items/show/9.