Strike, Vote in the Streets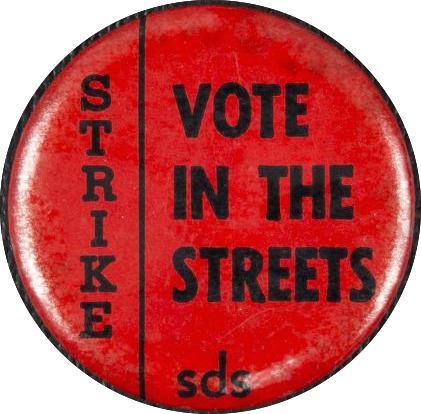 Dublin Core
Title
Strike, Vote in the Streets
Description
SDS proposed a new concept, "participatory democracy." This meant participating in government went beyond placing a ballot on election day.
Source
"Strike - Vote in the Streets - sds" Folder Youth & Student Protest-Students for a Democratic Society, Labadie Special Collections, University of Michigan
Citation
"Strike, Vote in the Streets," Resistance and Revolution: The Anti-Vietnam War Movement at the University of Michigan, 1965-1972, accessed October 26, 2021, https://michiganintheworld.history.lsa.umich.edu/antivietnamwar/items/show/296.