Student Power Organize!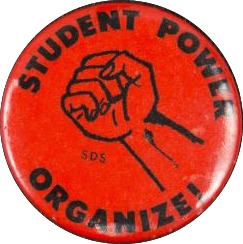 Dublin Core
Title
Student Power Organize!
Description
SDS believed the University played an important role in stimulating intellectual conversation on American political life. Therefore, they encouraged students and professors to actively participate in the world around them.
Source
"Student Power Organize!" Folder Youth & Student Protest-Students for a Democratic Society, Labadie Special Collections, University of Michigan
Citation
"Student Power Organize!," Resistance and Revolution: The Anti-Vietnam War Movement at the University of Michigan, 1965-1972, accessed October 26, 2021, https://michiganintheworld.history.lsa.umich.edu/antivietnamwar/items/show/297.