Professor Tom Mayer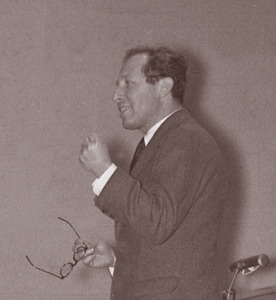 Dublin Core
Title
Professor Tom Mayer
Description
Photograph of Tom Mayer, Professor of Sociology at the University of Michigan and a participant in the 1965 UM Teach-in. He was arrested during the 1965 Selective Service Sit-in.
Source
Faculty History Project, University of Michigan, http://um2017.org/faculty-history/faculty/thomas-f-mayer.
Citation
"Professor Tom Mayer," Resistance and Revolution: The Anti-Vietnam War Movement at the University of Michigan, 1965-1972, accessed December 3, 2021, https://michiganintheworld.history.lsa.umich.edu/antivietnamwar/items/show/193.