University makes a statement about student reclassification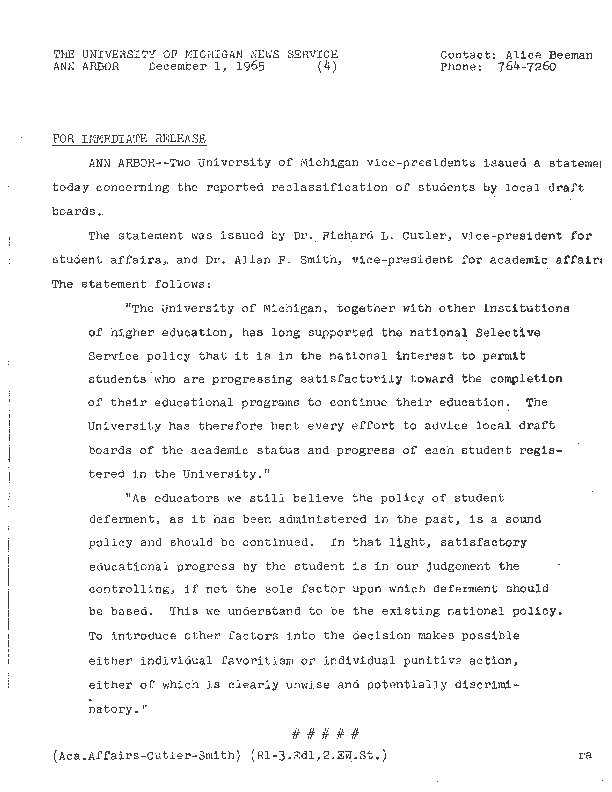 Dublin Core
Title
University makes a statement about student reclassification
Description
The University denounces Selective Service's reclassification of University of Michigan students who were involved in a sit-in at the Selective Service Office. Administrator Dr. Cutler calls reclassification for anything other than grades "discriminatory."
Source
Richard Cutler, VP of Student Affairs, Folder, Box #, Bentley Historical Library, University of Michigan.
Document Viewer
Collection
Citation
"University makes a statement about student reclassification," Resistance and Revolution: The Anti-Vietnam War Movement at the University of Michigan, 1965-1972, accessed December 3, 2021, https://michiganintheworld.history.lsa.umich.edu/antivietnamwar/items/show/98.