Email Interview with Professor Paul Milgrom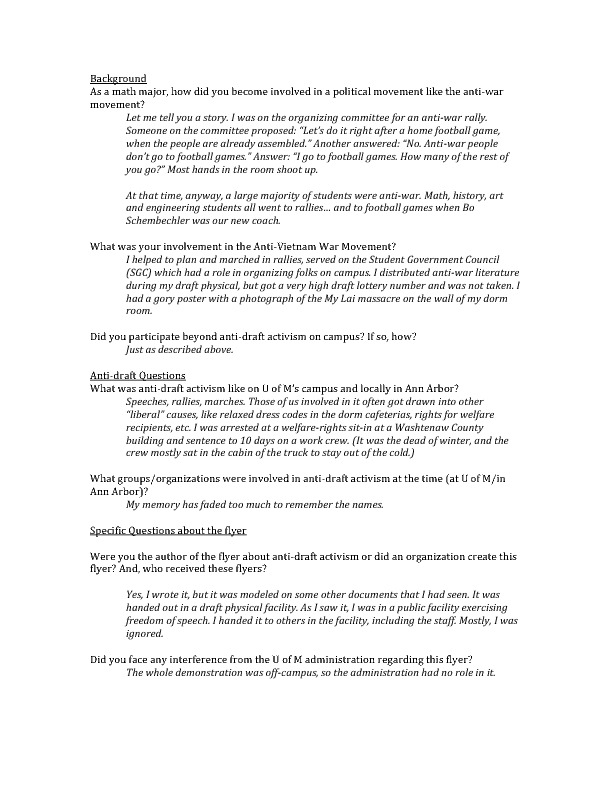 Dublin Core
Title
Email Interview with Professor Paul Milgrom
Description
Professor Milgrom was a student during the Anti-Vietnam Movement. He participated in many protests on campus, including a welfare protest where he was arrested and sentenced to ten days of work camp.
Source
Interview by email of Paul Milgrom by Maria Buczkowski on March 20th, 2015.
Document Viewer
Citation
"Email Interview with Professor Paul Milgrom," Resistance and Revolution: The Anti-Vietnam War Movement at the University of Michigan, 1965-1972, accessed October 26, 2021, https://michiganintheworld.history.lsa.umich.edu/antivietnamwar/items/show/194.