The Case Against the ROTC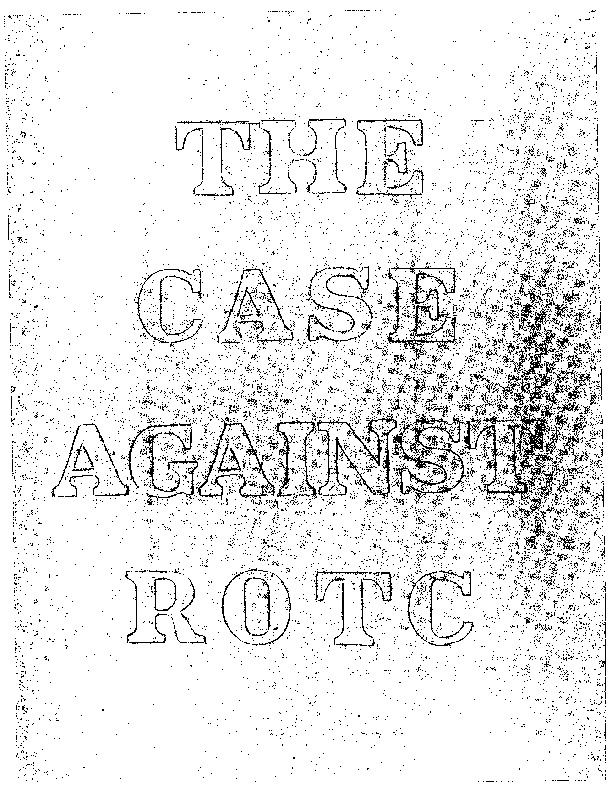 Dublin Core
Title
The Case Against the ROTC
Description
This document discusses the University of Michigan's relationship with the ROTC.
Source
"The Case Against ROTC, " Vertical File FJ, Vietnam War, anti-war groups, Bentley Historical Library, University of Michigan.
Document Viewer
Collection
Citation
"The Case Against the ROTC," Resistance and Revolution: The Anti-Vietnam War Movement at the University of Michigan, 1965-1972, accessed June 14, 2021, https://michiganintheworld.history.lsa.umich.edu/antivietnamwar/items/show/32.