Liberty Bonds Campaign Reaches Campus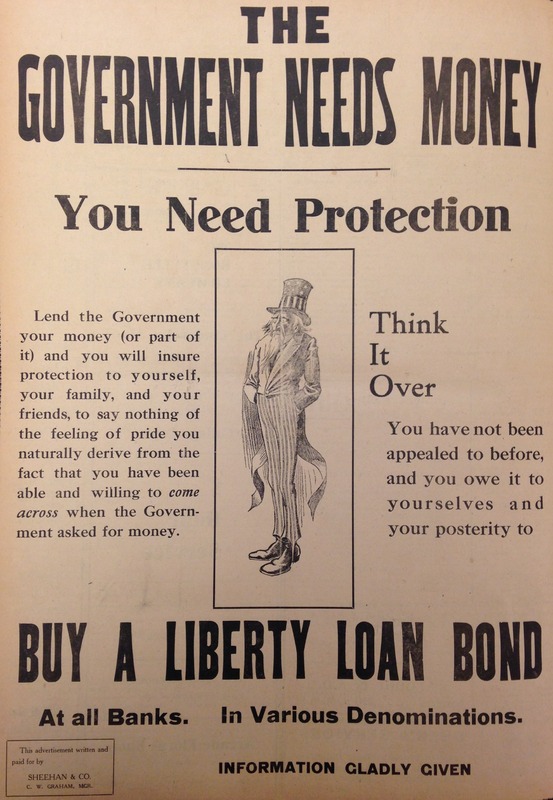 Dublin Core
Title
Liberty Bonds Campaign Reaches Campus
Description
Selling Liberty Bonds was a national campaign to raise money to finance the war. The first advertisement directed at the University of Michigan students, faculty and staff is printed in the Michigan Daily on June 4, 1917.
Source
The Michigan Daily June 4, 1917, Bentley Historical Library
Citation
"Liberty Bonds Campaign Reaches Campus,"
The University of Michigan and the Great War
, accessed September 26, 2023,
http://michiganintheworld.history.lsa.umich.edu/greatwar/items/show/36
.