Women's League, 1918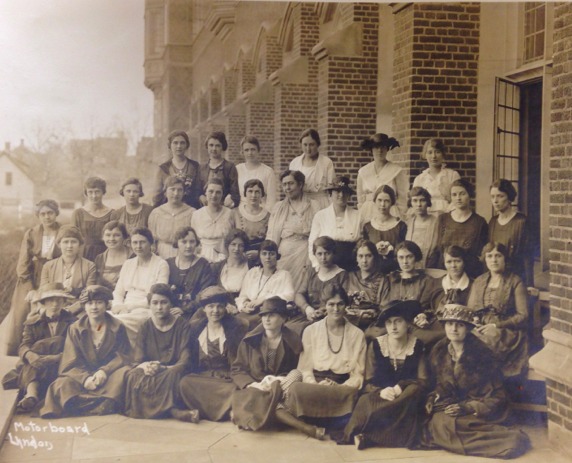 Dublin Core
Title
Women's League, 1918
Description
The leading members of the Women's League of 1918. Top Row Right to Left: Lucill Duff, Ruth Daily, Hazel Champlain, Katherine Kilpatrick (chairman of war relief committee), Hazel beckwith, Anne McMalon; Second Row Right to Left: Ada Arnold, Olive Wiggins, Marg. McLaucklin, Grosea Gaines, Mrs. Jordan, Emily Loman, Edith Duernling, Jane Duernling, Mary Atkinson, Martha Guernsey, Hilda bancroft; Third Row Right to Left: Doris Mc Donald, Marcia Pinkelton; Front Row: Louise Potter Marg Ewing Wallace, Frances McDonald, Ida Belle Geethe.
Source
Michigan University, Women's League, Box 2, Bentley Historical Library, University of Michigan

Citation
"Women's League, 1918,"
The University of Michigan and the Great War
, accessed September 26, 2023,
http://michiganintheworld.history.lsa.umich.edu/greatwar/items/show/76
.