The Verdun Sector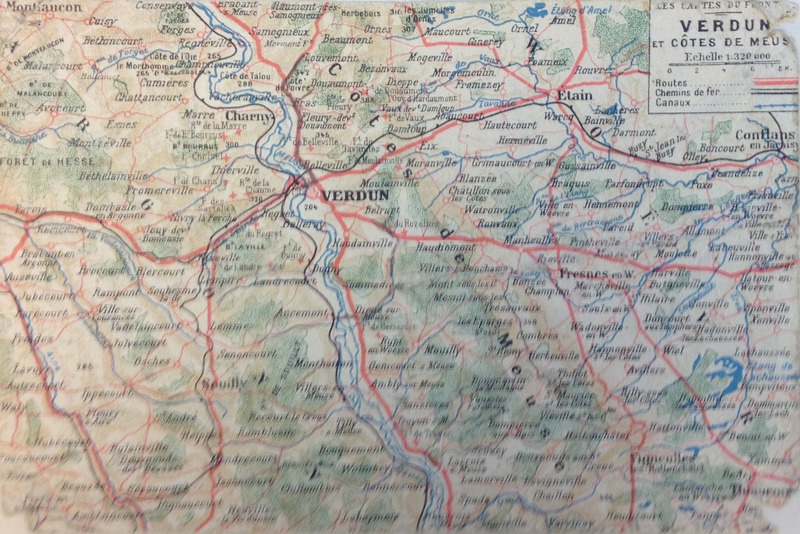 Dublin Core
Subject
A battlefield map of the Verdun Sector owned by Guyor W. Osgood. Color is used to differentiate between roads, rivers, and battle lines.
Source
G. W. Osgood Papers, Bentley Historical Library, University of Michigan.
Citation
"The Verdun Sector,"
The University of Michigan and the Great War
, accessed December 3, 2022,
http://michiganintheworld.history.lsa.umich.edu/greatwar/items/show/488
.